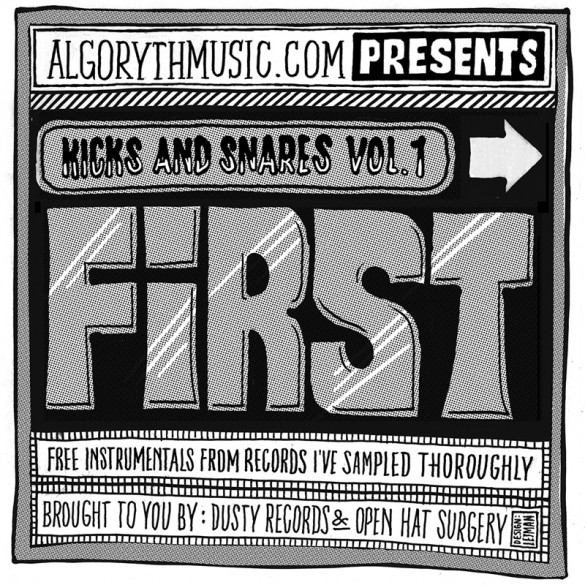 Finally it's here! This is the FIRST in a quarterly series of short instrumental projects that I'll be putting out through this site as digital downloads. Each project will be approached in a different way and have a completely different direction in sound — although, this 'First' installment is more of an introduction to my sound. Everything is made in either Reason 3.0, 4.0 or a combination of both. I then bring the separate beats together with Cool Edit(Yes, Cool Edit; not Adobe Audition) and bounce out an mp3. Ideally what I'd like to do with this project is to keep everything as FREE as possible, which means if you're a vocalist, or an MC, and would like to use any of the music you hear on these projects, by all means, go right ahead. Use them on mixtapes, albums, ringtones whatever. My only small request is that you credit me whenever possible — That's it. Also if you're a producer, and you hear some open drums go ahead and chop'em and use them on your next track. Just don't be a loser and try and pass any of this stuff off as your own creations. Be True.
You can stream the project below by clicking Play, or you can download the full mp3 with the cover art. Speaking of cover art, shouts to my homie Letman out in Amsterdam who did this entire cover completely by hand. So go and grab a listen, and let me know what you think in the comment section. Try to keep the criticism constructive because remember "I'm an artist and I'm sensitive about my shit" (© Erykah Badu; cop the album tomorrow!)
Algorythm F.I.R.S.T. (49.8 MiB, 3,714 hits)
Thanks to everybody that helped make this joint possible. You know who you are. Enjoy.